Hello Everyone!
Happy Wednesday, guys! I hope all of you are having an awesome week so far!
I'm a huge fan of TED Talks, it's a great source of inspiration. If you're not aware of what TED is, here's some info:
TED is a nonpartisan nonprofit devoted to spreading ideas, usually in the form of short, powerful talks. TED began in 1984 as a conference where Technology, Entertainment and Design converged, and today covers almost all topics — from science to business to global issues — in more than 110 languages.
However, this blog post is about their new series that I came across recently and absolutely fell in love with. The series is called "Constantly Curious".
It brought a huge smile on my face because see…I'm a curious person…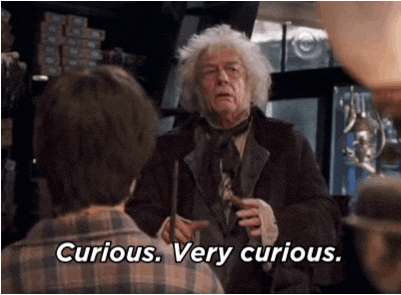 I'm accustomed to searching random words and things at odd hours during the day and in the middle of the night. Also because of this hadith that I try to follow:
I search for the most random of things under the sun like…'Do babies dream?' to 'Are some personality traits really linked to specific blood groups?' And this series has 'me' written all over it. I used to read encyclopedias a lot as a kid and this Charlie Brown's 'Cyclopedia was my favourite:
My parents got this set for me and my siblings and we've grown up reading these. I just love the range of topics they cover and of course the comic strips inside:
I never thought I'd end up writing about these but they're a huge part of my childhood.

The Constantly Curious series reminded me of these and I found it so intriguing! I love its graphic style also:
I also love the way they present different topics and I've compiled a few of my favourites in this blog post out of the ones I've seen so far:
I hope you enjoyed watching this series as much as I did, guys! If you have any comments or suggestions regarding this post or my blog, feel free to let me know
in the comments below! Thanks for reading! ^_^